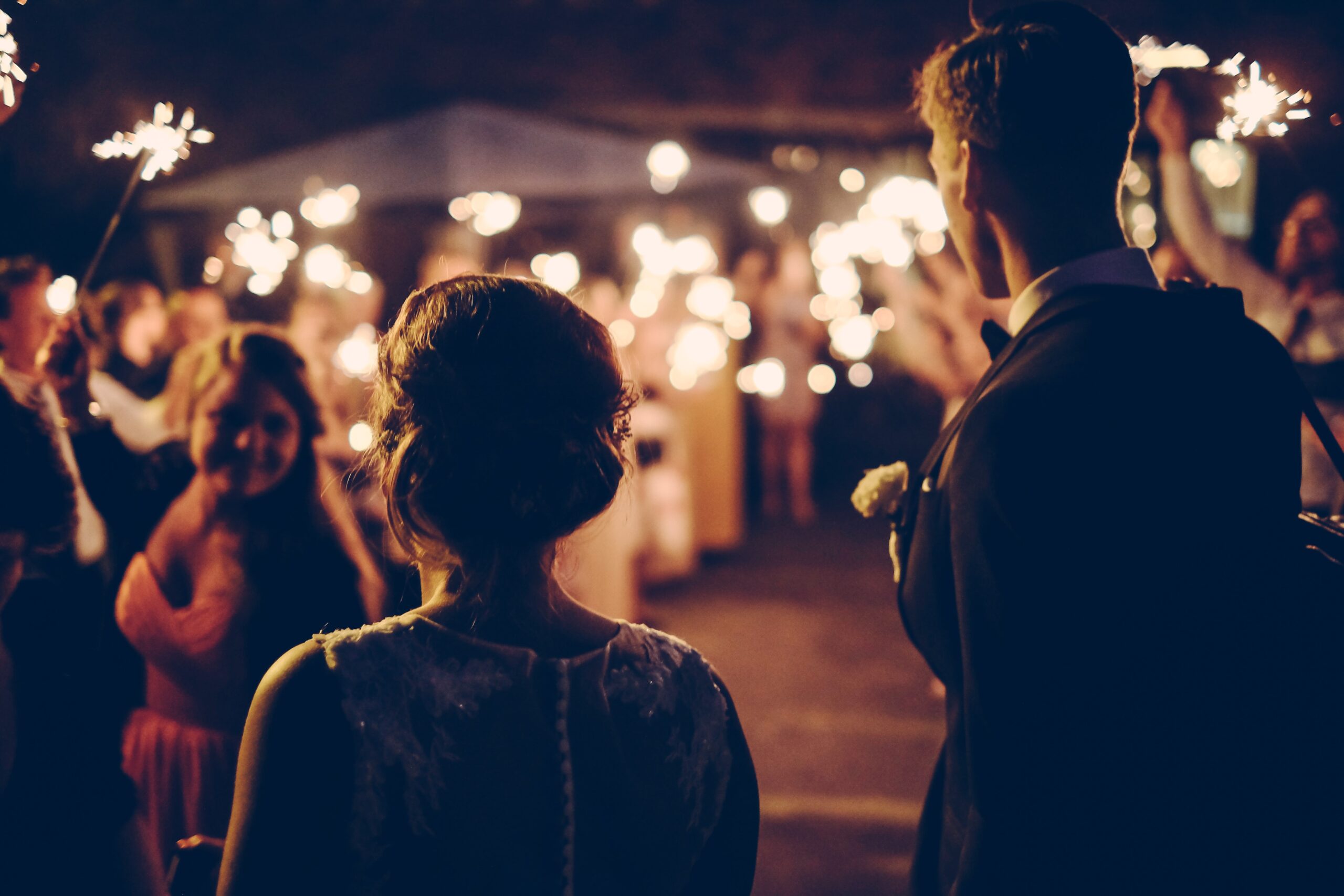 New year, fresh start!
Wondering what will be trendy this wedding season? Here are six of the anticipated 2021 wedding trends that I love:
1. Smaller and more intimate
This not only allows couples to spend more quality time with their guests, but also allows them to go bigger with their budget and personalize the experience. Family style dinners, live entertainment, lavish décor, and personal touches throughout can make for a very memorable wedding day.
2. Weekend long affairs
Extended wedding celebrations are becoming the go-to for many couples. Your wedding day is such a whirlwind, so this is a great way for your guests to get to know each other, to spend more quality time with your guests, to share more stories and make some amazing memories. This is also great for DIY weddings where everyone can come together to set up for the big day.
3. Celebrating outdoors
Keeping their guests' safety and their own comfort in mind when making plans, couples are more open to outdoor options for their ceremony and reception this year. Based on our experience in 2020, we know that outdoor weddings are in fact a safer option for everyone involved.
4. Going local and sustainable
From food to flowers, sourcing locally is important this year. There is a commitment to supporting the local small businesses that felt the effects of 2020. Getting married in and around Kingston? Try your best to support our Kingston vendors when planning your wedding.
5. Highly entertaining
After spending 2020 watching everything from the comfort of our couches, everyone is ready for some live entertainment! Dancing may still be limited due to social distancing guidelines, so now is the time to think outside the box: live music, a stand-up comedian, an illusionist, or a professional dancer troupe can keep your guests engaged and entertained for the evening. The options for entertainment are endless!
6. Ambiance
Smaller outdoor weddings mean that there is a bit more room in the budget to really play with the ambiance at your wedding. Using lighting, drapery, and greenery to tie together the whimsical with the natural. Here are a few examples of outdoor wedding tent décor.
No matter the wedding trends this year, always remember that this is your day. You make it what you want it to be. Throw that rule book out the window and have fun planning!
Recently engaged? Looking for someone to help you plan your big day. Send me an email so we can chat about it!
Get in touch